The Workshop suits larger groups and contains an AV system, projector and screen, tables and chairs whiteboard, bleachers and moveable mini stage blocks. This space is wheel chair accessible.
Total max capacity: 60-80
Hire fees
Prices are for individual hire and include GST. For classes or large groups (over 40 people), please contact [email protected] for a quote.
1/2 Day: $120

Full Day: $200
Venue hire bookings can be made every day 9-2pm except Thursdays.
For new hirers, please book at least one week in advance. For previous or ongoing hirers, please book at least 24 hours in advance. Last minute or bookings made outside these time frames cannot be guaranteed.
To book, contact Red Hot Arts on (08) 8952 2392 or at [email protected].
Enquire
Our other venues for hire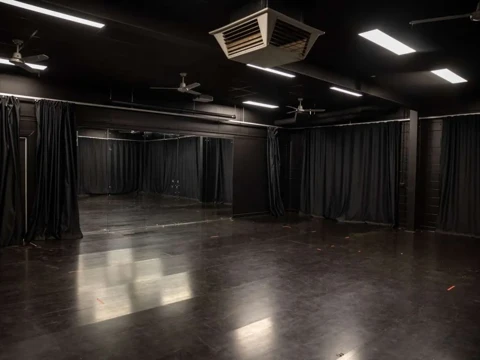 The Studio
The Studio is perfect for dance and theatre, with a sprung floor, black backing curtains, in-built AV system, projector and screen and mirrors. This space is wheel chair accessible. Total max capacity: 20
See The Studio
The Meeting Room
The Meeting Room is a light filled conference room with meeting table, whiteboard, smart screen with video calling capabilities and laptop connectivity. Total max capacity: 8-10
See The Meeting Room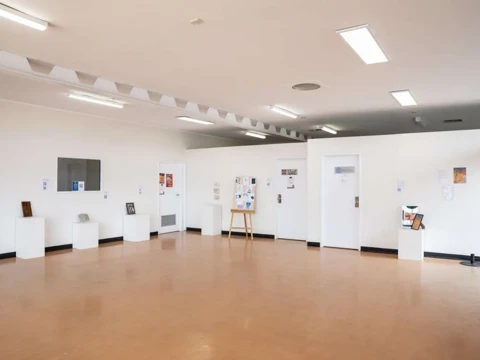 The Foyer
The Foyer area is a hive of activity from hub tenants, artists, visitors, hirers and community members. With light filled with blank white walls, it is perfect for hosting exhibitions, installations, launches and talks. This space is wheel chair accessible. Total max capacity: 30
See The Foyer