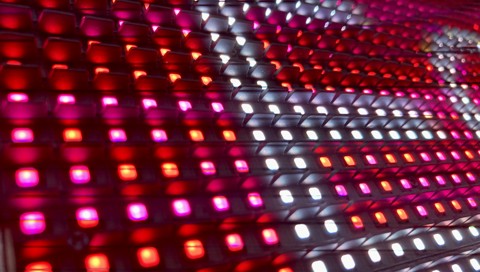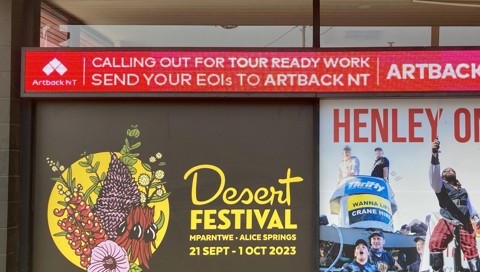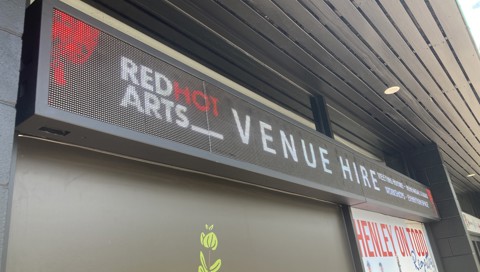 Up in lights
Brightly lit displays operating 24h a day, along both the northern and western sides of our building at the busy intersection of Bath Street and Stott terrace.
An easy and affordable way to get your event out there.
Packages are available if advertising across more than one of our platforms.
To advertise your event, contact Red Hot Arts on 08 8952 2392 or [email protected]
Funds raised through our advertising program are reinvested into the work that Red Hot Arts does in the community as a non-profit organisation. 
Some image file examples:
Artwork by Serwah Attafuah and Rukaya Springle


Pricing
Price: $80
Run time: two weeks
Dimensions: 48px (h) x 672px (w) - landscape orientation
Format: jpeg
Please allow four days lead time in submitting your artwork.