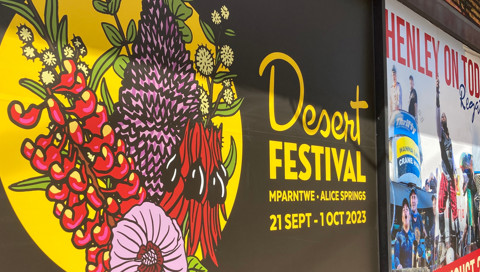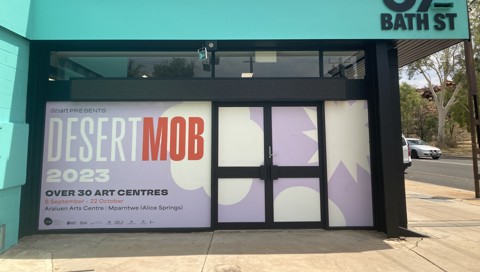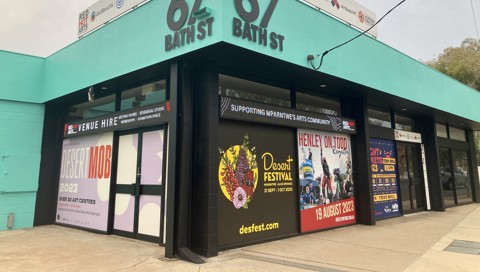 Great Exposure
Be seen by over 8,200 vehicles per day via our window wraps at 67 Bath St.
Large, bold and eye-catching, window wraps measure over two metres across per window. Multiple windows can be booked at any one time. All we need is a pdf file of your artwork and two weeks' notice, and wraps stay up for one whole month. Excellent exposure in the lead-up to an event!
Funds raised through our advertising program are reinvested into the work that Red Hot Arts does in the community as a non-profit organisation.
To advertise your event, contact Red Hot Arts on 08 8952 2392 or [email protected]
Packages are available if advertising across more than one of our platforms.
Pricing
Western windows:
Prices are for one month of display and include printing and installation
1 window - 2230mm across, $860
2 windows - 4460mm across, $1590
3 windows - 6690mm across, $2320 
All windows measure 2230mm high.
Northern windows:
Main window only - 2730mm across, $960
All north windows - 4975mm across, $1500
Please be aware that window frames will bisect the image - please get in touch with us before finalising your design if you are interested in displaying across all north windows. 
To book a window wrap
To advertise your event via window wraps, contact Red Hot Arts on 08 8952 2392 or [email protected] with details of your event. 
Image formatting guidelines: Please provide us with a .pdf file of your image to be advertised, with 10mm bleed, CMYK  
Please note: for Window Wraps and Large Posters, it is best to book your spot as soon as possible, as they book out quickly  – artwork can be submitted later.